7 tags
Mapping NFL allegiance via Facebook →
7 tags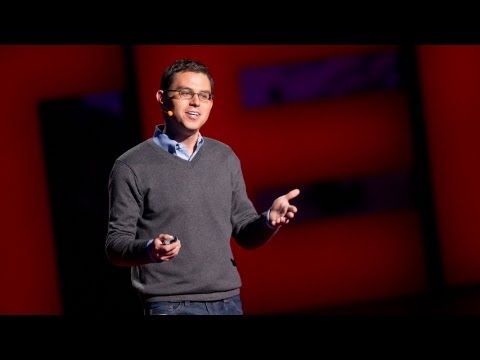 8 tags
Free geo-demographic census shapefiles for GIS... →
5 tags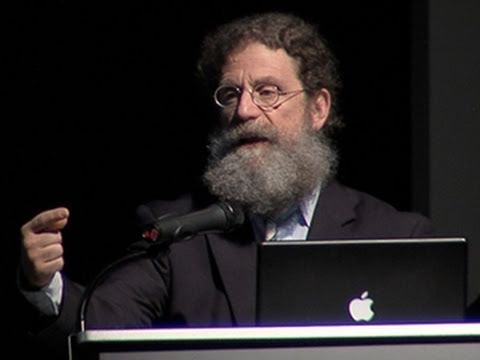 Meme theory: Do we come up with ideas or do they,...
" One idea that I've spent the past three years of my life investigating is that ideas are, to a very real extent, 'alive' in their own right – surviving, reproducing, evolving, going extinct, just like living things. It sounds a harmless proposition, but the implications are quite startling. If ideas are just like living things, then they are subject to Darwinian rules...
On the Origin of Theses →
adnausica: Jonnie Hughes presents some of his work on the memetic origins of ideas and innovations that evolve through Darwian natural selection, based on Richard Dawkins' proposal in the Selfish Gene that ideas can evolve in this way, which he named "memes". As a side note, the running gags we call internet memes are a small subset of all memes but also not a very good example. You can think...
7 tags
4 tags
"People are braver than you think"
– Prakash Dharmarajan, Director @ Ogilvy Chennai
5 tags
"Information is the oil of the 21st century, and analytics is the combustion..."
– Peter Sondergaard, SVP, Gartner, BusinessWire.com | 17 October 2011
6 tags
"ROI = Return on Involvement"
– Kevin Roberts, CEO of Saatchi & Saatchi @  MIDEM 2012
1 tag
"Marketing is [also] dead, because the whole role of marketing as we were brought..."
– Kevin Roberts, CEO of Saatchi & Saatchi @  MIDEM 2012
1 tag
"We live Now, new is dead. I hear all this talk about "New," nothing..."
– Kevin Roberts, CEO of Saatchi & Saatchi @  MIDEM 2012
"I am not capable of grammatical errors. Any "typo" reflects my emotional state..."
– (via clientsfromhell)
"Limitations are really good for you. They are a stimulant. If you were told to..."
– David Hockney, A Bigger Message: Conversations with David Hockney (via)
The Atlantic: Inspiration: Something of an Ongoing... →
contemplatingchicken writes: I struggle with consistency. I think that's the best way to put it, and it makes talking about "inspiration" almost a laughable endeavor because I don't feel, I never feel, as if I have enough data points in any given field to make generalizations about where I get inspiration or even what I am inspired to do. I jump back and forth between writing a book to...
"A lot of businesses do OK in spite of their marketing efforts, not because of..."
– Advice for the Next-Generation Planner Victoria Kaulback - Y&R New York
Food for thought: Meep the Bird
@MeepTheBird tweets throughout Animal Planet's yearly Super Bowl alternative for animal lovers: The Puppy Bowl. Meep has almost 20k twitter followers, and waxes pop culture with other Animal Planet online identities— regularly engaging followers on a whole slew of totally unrelated topics. He's maintained radio silence since early February— no telling why exactly. So...
"Real science is a revision in progress, always. It proceeds in fits and starts..."
– A fantastic read on how ignorance fuels science and the evolution of knowledge. (via explore-blog)
5 tags
GOOGLE ADWORDS [on april fools]: Introducing...
  Exactly one year ago we rolled out Teleport Search in select markets, expanding the Google Search results beyond providing links and allowing users to travel through time and space. Today, we're rolling out this functionality to AdWords and DoubleClick with a new ad extension: Click-To-Teleport (beta)*. While features like call extensions and location extensions have aimed at solving the...
Brandish Creative: Flirting with Brands on Social... →
brandishcreative: I don't hang out with people who just talk about themselves without regard for others. Similarly, I don't "like" or "follow" brands that just talk about themselves without regard for others. Brands (or those who manage them) shouldn't try to sell in the social space. It's an opportunity…
"Strong insights often lead to great work. Not all the time, but enough to make..."
– Geraldine Pomato, Y&R
6 tags
"You start off with background knowledge. You have to understand the issues,..."
– Stephen King, Advertising: Art and Science
5 tags
Pricing and Portions... an exercise in Slurpee...
I would happily pay the same amount for half as much cilantro: 20 long sprigs for 59 cents / bundle is a ludicrous amount of cilantro for the average shopper— those who do a great deal of Indian or Hispanic cooking may disagree, but the majority of buyers will end up tossing a significant portion of their cilantro. Better instead to reduce the portion and double the units, with a nominal...
5 tags
ADWEEK: Mom used to buy Band-Aids because Junior...
Alright, I know this is a little 101, but it's an interesting case study on how a ubiquitous brand goes about marketing/branding in a realm where licensing is king and where store brands, peasants in the equation, are sucking up all the spend. 20 years ago it may have been difficult to imagine tremendous brand equity not translating into impactvs private label products. Licensing is one way...
I disagree with William Bernbach. There. I said...
So I just found a pile of Bernbach quotes, and I must say that I disagree with almost all of these notions, except the first: "All of us who professionally use the mass media are the shapers of society. We can vulgarize that society. We can brutalize it. Or we can help lift it onto a higher level." Preach. This is why I chose to pursue advertising: as a means of making a positive...
ADhibition: What the World Eats
The book HUNGRY PLANET by Peter Menzel and Faith D'Aluisio profiles 30 families from around the world and offers detailed descriptions of weekly food purchases. Featuring photo-essays on international street food, meat markets, fast food, and cookery, this captivating chronicle offers a riveting look at what the world really eats.  Japan: The Ukita family of Kodaira City Food expenditure for...
"Being "moved" is an emotional sensation that leads to meaningful..."
– @johnmaeda
"If the dinosaurs had a space program, they'd still be here."
– Astronaut Ron Garan in his Reddit AMA thread (via brownpau)
npr: 'Damn Good Advice' From One Of The Real...